9 Amazing Portuguese Language Benefits
June 8, 2021
2021-06-08 13:04
9 Amazing Portuguese Language Benefits
9 Amazing Portuguese Language Benefits
Want to know some interesting Portuguese language benefits?
Well, we all look out for language benefits before learning a language. Similarly, if you are looking forward to learning Portuguese, you would want to know the Portuguese Language Benefits. To be honest, that's a fair point. In today's time, we all do things that will be beneficial for us.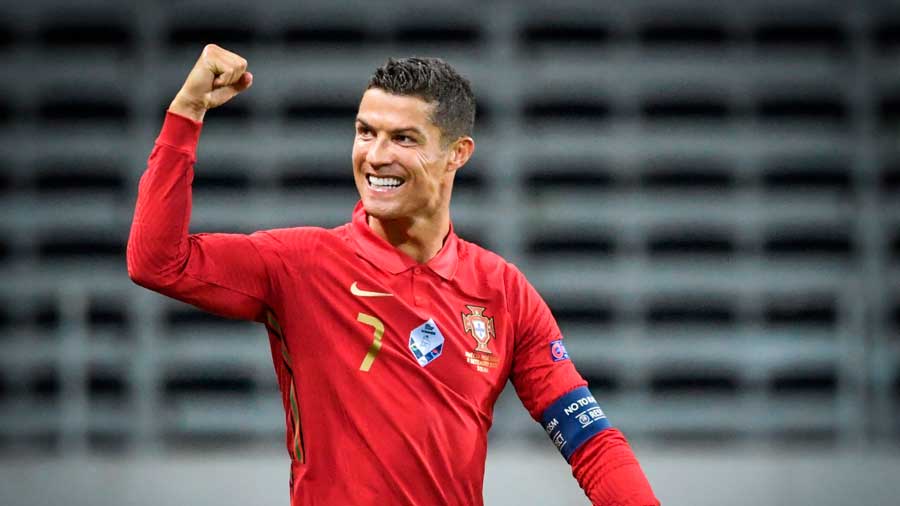 If you are a football fan, then you would associate Portuguese with Cristiano Ronaldo. As many of us know, Portuguese is the official language of Portugal. Portuguese is also included in the list of Romance Languages. Other than Portugal this Romance language is spoken in Brazil as well. There are over 258 million Portuguese speakers around the world. Standard Portuguese came into existence in the 16th century.
Let me quickly take you through some of the well-known facts about the Portuguese language :
Along with Portugal, it is also the official language of 9 other countries.
2. Speakers;
This might be a bit surprising! The most number of Portuguese speakers are NOT from Portugal!!!
The longest word in Portuguese is 'Pneumoultramicroscopicossilicovulcanoconiótico' which refers to someone suffering from lung infection due to ashes produced by volcanos.
4. Differences;
The Portuguese in Brazil is different as compared to the Portuguese used in Europe.
5. Letters;
The letters K, W, Y were added to the list of letters after 2009.
Here are some of the Facts about the Portuguese language. The thing about Portuguese is that, even though it is spoken by a lot of people, it is overshadowed by the Spanish language. Choosing Portuguese is a good move. But the process doesn't end there. After selecting, you have to devote your time to language learning and practice. Once you learn the language, you are good to go. You can then unlock a whole lot of benefits. Portuguese has six levels to it. Starting from A1 until C2. Sometimes, it may feel like Portuguese is hard, but it is not. You might already be familiar with some of the phrases.
Now let's move onto the Portuguese language benefits.
Here are 9 Portuguese Language Benefits:
1. Native speakers;
The language is ranked 9th, with over 258 million speakers. This gives you a wide range of people to talk to. You can make friends from around the world, who speak Portuguese.
2. Places;
If you think that Portuguese is spoken in Portugal then you are wrong. We already know it is the official language of 9 countries. But except that people also speak Portuguese in Sri Lanka, Goa and Macau. While in Goa you can enjoy parties and meet bond with Portuguese people.
3. Study Language;
This is not a study Language. Many people might be speaking the language. But not many are learning it, especially in the USA. You can stand apart from your colleagues if you know Portuguese.
All the Romance languages are interrelated to each other. Knowing any one of them would make it easy for you to learn others. On the other hand, if you have already learned Spanish, it will be very easy for you to learn Portuguese.
5. Travel;
Every year Brazil hosts over 6.35 million tourists. Out of all the countries in South America, Brazil is considered to be one of the most beautiful. If you ever plan to visit Brazil l, it would only be fun to speak their language. The enjoyment comes when you connect with the locals. Instead of spending money and time on finding guides, it's always better to know the language and explore yourself.
6. Job opportunities;
Have you ever thought of applying for jobs in Europe? If yes, then you should know that knowing their native language is mandatory. Be it Spain, Portugal or Brazil. If you know Portuguese then you can work as a translator, teacher or in an embassy. You might have to put in some efforts for getting a job, but after that the standard of living in such countries is high.
7. Future Studies:
We all want to study abroad, at some point in our lives. There are several amazing colleges in Portugal that you could apply to. The University of Lisbon is one of the most renowned Portuguese colleges. But again, you have to learn the language to understand and to converse with classmates.
8. History and Culture;
Every Country has its rich history and culture. Similarly, Portugal is known for its history, food and culture. Just like India, Portugal and Brazil have diverse culture. If you ever happen to be in any of these places do explore them. Connect with the natives, eat their cultural food and get to know their history. While in Brazil or Portugal get rid of your phones and make real-life bonds and friendships.
It is no secret that football is a prevalent sport in Europe and South America. The two most famous Brazilian and Portuguese footballers are Cristiano Ronaldo and Neymar Jr. It does happen sometimes that we miss out on their Instagram posts because of not knowing Portuguese. Learning Portuguese will help you enjoy the sport in the Native language.
                                                                              CONCLUSION
These 9 Portuguese language benefits are convincing enough for you to start learning. Even though it might not be as famous as Spanish but is one of the fast-growing Romance language. Here are a few steps you should follow while learning; 1. Think if this is the language you want to learn,2. Find a language class,3. Focus,4. Practice. Make sure to take some time out of your busy schedule to practice. All these things are to be done by you, but I could help you out with the 2nd point.
You can now learn Portuguese with experienced professionals who know the language very well. Check out Language Fluent which is one of the leading language institutions. They focus on giving each student personalized attention and teach a total of 14 languages from A1 to the C2 level at your convenience. During the online course, you get to interact virtually with your teachers and learn the language.
For more tips on the language, you watch our YouTube videos and follow us on Instagram and LinkedIn.